The NOBS mastermind trading room is run by me, Matt Bowen. If you have any questions, please feel free to send me an email ([email protected]). Alternatively, you can drop me a DM on Twitter.
Overview of Training
I've been in the trading business since 1988, this room has some excellent traders in it and some of them were professional floor traders that had careers on the floor for over 20+ years. Here we share years of experience and how psychology has an impact on your trading. We show you how to avoid sabotage in your trading account… as this is very common among new traders and those who are still stuck in "traders hell". Bottom line with trading is you need a place you can be mentored and get feedback on your results.
The NOBS room is completely different than most trading rooms. We teach you how to get consistent results. Most rooms "Spoon-Feed" traders by telling traders what to do… nothing wrong with that, but if your mentor/moderator or trade instructor decides to close shop, you have not learned how to trade. Our goal is to get you get you the results you want so that you can do it on your own and you don't need us in the future… you truly can fish (on your own) and feed your family.
JOIN TODAY
Unlimited access to Live Zoom Trading Room
Access to private Skype room available 24/7
No special tools or indicators required to learn

For a limited time, there's 20% off!

BUY NOW
Try room for free, send me an email or DM:
[email protected]
@NOBStrades
We use Zoom to broadcast the room with a live chat and screen sharing for the daily meetings. In addition, we have a private Skype room that is available 24/7 where members can talk, text, file sharing share anywhere in the world… and many of these traders are available anytime. We have customers in 44 different countries and some of these members have been with me over 10+ years.
You will learn the most important aspects of trade management and trading psychology including entries, exits, stops, position sizing, risk management, profit taking, maximizing gains, minimizing losses, while maintaining minimal emotional exertion and reducing self-doubt. The end result is you will be trading with a plan that can be followed, while maintaining self discipline.
The room is open from 9:30 am EST until 12:30 pm EST. This allows members to see the markets during the first two hours of trading. The first two hours (which are the busiest times of the day) because you have the large speculators, Funds, Market Makers and HFT players at their optimal times… as the day goes on after the London close… these traders start to peel off and thus produces choppy trading after the London close (11:30 am EST).
Many traders who are excited to learn or eager to make winning trades forget something about Day Trading versus Swing Trading... you have to deal with diminishing energy returns (most traders are completely clueless about this) to better understand why you have a 2 to 3 hour ZONE where you will have your best trading results.
One of the traders in the trading room is a retired Hedge Fund manager who was looking to trade his own account, and become a day trader. The story that follows reveals a HUGE PROBLEM that most traders have, but do nothing about. Keep reading and you'll understand why 90% of traders fail to become consistently profitable. When you ask a trader what their goal is, most often they will tell you:
"Well that's simple, I want to make as much as possible!"
Herein lies the root of the problem! How many times have you been up for the day, only to give it all back? Whilst working with Andrew Meanker (AKA The prop shop DOC), the former Hedge Fund manager was told why traders give back early gains or go into a loss for the day. This is because there are two phenomenons working in our head:
The Anchoring Phenomenon
This is when you make, say $1,000, and your mind takes the profit for granted.

The Giveback Phenomenon
You make $1,000. You take another trade and lose $300. Your total profit is $700. Your mind will value this $700 gain less, than if you had started with nothing and went from $0 to $700. On your next trade, you lose again and your profit falls to $500. Your mind then sets you in a losing state, even though you are still up $500. If you lose 50% of your profits, your mind thinks $500 is not much different than zero. This is where reckless activity begins which leads to revenge trading and blowups.
How to not fall victim to these phenomenons
The easiest way is to trade to a Nut! Have a goal (target profit) and once you've met that goal, stop trading.
There are of course exceptions to the above and professional traders make sure to not fall into such a trap. But guess what? It takes a lot of time to master this technique. These phenomenons are more profound in day trading and when you factor in fatigue, knowing when to take profits and call it a day can give you a huge advantage.

Day trading is very different from swing trading or portfolio management. Say you enter a position with 2-3 weeks' time horizon, only to exit in a day after hitting your Nut is silly. But if you day trade, it's totally different. It's like sprinting! Usain Bolt (the fastest man on the planet) can't race the 100 meters below 7 seconds because he's more experienced.

Most professional traders will only trade for 1-3 hours a day. After this time, you are not sharp and are more vulnerable to making expensive mistakes. It's important you get your Nut when you are in the zone. You can make a lot more than $200, $400 or $1,00 a day. But you don't do it by taking trades here and there, no matter how good they are. You grow by gradually increasing the size of your Nut.

I don't want to sound like "Mr. Know it all" but I've watched traders over the years try and play this game by doing what THEY think works. There is a big difference from being NEW and making a go your own way versus the guy with 25 or 30 years of trading experience. You have to get your fingers dirty and put the trades on before you have any experience. You have to sort this out on your own or you will burn your fingers. You have to set your objectives and be emotionally balanced, there is no other way.

Training FAQ (Frequently Asked Questions)
The Training Room is set up like a Mastermind Group. The reason for this is simple, I've been working with traders one on one and in groups since 1993 and I have seen various different ways to teach traders, but one of the fastest and most efficient ways to teach traders is to work in a Mastermind Group Setting where participants can be around other experienced traders. Having a Mastermind Group allows for the fastest results because it's like teaching someone how to ride a bike... they don't need a book or manual; they get on the bike and someone is there with them guiding them through the process. Learning to trade via Book, Seminar or Video is almost impossible... I have seen a few people do this over 30+ years, but it is not as fast and goes on like a long trial by error test.
We use Zoom video conferencing. Since the Training room is structured like a Mastermind Group, this has several benefits as it allows new traders to learn and follow the experienced traders in the morning. We have Ex-Floor traders, Fund Managers and Market Makers who have our product. What we do is blend this experience/knowledge into the Live Trading room and we use trading tools that allow you to see the Passive and Aggressive game live... we can see where the supply and demand is sitting in the book and therefore use this information for our advantage... and we share it with you.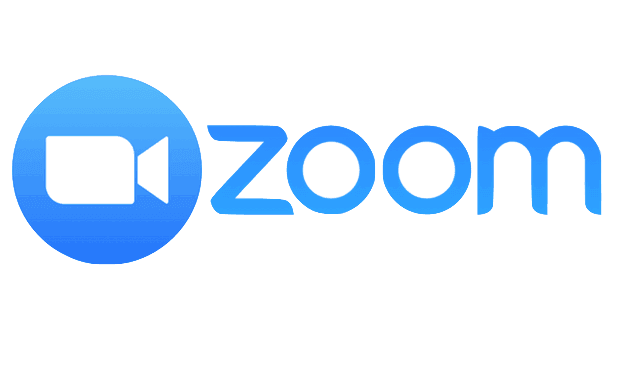 Once the RTH (regular trading hours) session starts we will focus this time of the day to look for trade setups. In the morning its busy so you need to concentrate on setups, but once traders are finished then you will find them talking and helping those who are looking for setups. This works out best for the experienced traders because once they have finished trading, they can direct their attention to helping new traders or traders that want to learn and go over what trades they see and can learn from other members (this is where the apprenticeship learning really helps the trader accelerate the new traders learning curve).
Here what makes this room different from most trading rooms... You go at the pace YOU want not what is spoon fed to you. There is no rush to learn anything, the markets will be there tomorrow, so take your time. We have new people joining the room all the time, so we repeat and cover the same material numerous times. What's interesting is people tell us, the repetition of hearing the material many times allows them to solidify the concepts
Most of the traders in here do not trade all day... some of them only trade from 9:30 am until 11:30 am (same time London closes). We also have a group of traders in Europe that trade Spot Forex and Currency Futures... two of them were floor traders in London and one of them is an ex-fund manager (All Retired and in their late forties). These traders look at other markets was well, like Crude Oil, Gold, Euro, Dollar and Index markets because they impact the currency market. On average, if you look at the top 8 markets on the CME, those are what we trade because Order Flow works best on liquid markets and allows us to see the Supply and Demand.
Yes, the room is open each day. The Trading sessions will start at 9:30 am EST and go until the London Close 11:30 am EST (once we are done trading, we can start taking questions and go over any past trades or trades you have taken). We close the room at 12:30 pm EST.
First, let me address the software question. No, you do not need to purchase any additional software. We do have add-on software, but this is not required to be a room member.
There are no prerequisites to enter the Training Room. In fact, the less prior trading experience you have, the easier it is to work with. If someone has the ability to start fresh with a clean slate then that will work best. Sometimes traders will show up with prior knowledge of different trading material and it just adds to the deprogramming issue.
One area we find that helps traders is if they have had the own their own business because these traders understand losses are part of the game and do not get too attached to positions which tend to put traders on a personal and emotional level. Always remember... it just a trade, it's nothing personal, just business.
How do you think in probabilities instead of fear? Because if you want to be a successful trader you need to think in probabilities. You cannot let hope and fear rule the trades. People with salaries go to work they never lose money; trading is dealing with an uncertain environment... most traders early in their career will understand something about Loss and Hope: Pain is what you walk through. Misery is what you sit in... this is why it's extremely important to learn trading from experienced traders who have already been down the road that leads to TRADERS HELL... Most traders don't plan to go there, but end up there by trying to do things on their own or by listening to those who never made it out.
You will get a link at 9:17 am EST each morning with instructions on how to connect to the Chat and Live Screen Sharing with full voice conversation. You will also be able to communicate with other traders in the open room or privately.
You guys are free to come into the room, but here's the deal...This is NOT a trading room run like a one-man show... this is a room run by professional traders, this is a MasterMind room, which means we talk and communicate.
You will need a headset for your PC. If you do not have a headset, you can use a smart phone where you can download the Zoom App from your phone. I personally use a smart phone with the Zoom App and the sound quality is better than listening and talking on the headset with a computer but either way you need to communicate.
The reason we communicate with the traders is because this is a MasterMind room. I'm not here to talk at you... I'm here with my team to show you HOW TO TRADE. This is not a room that spoon feeds you trades you are going to learn how to trade and the best way to teach trading is through an apprenticeship... which means we MUST be able to communicate with you.
If you do not communicate or participate in the room then it's a waste of time for both of us and the members in the room. I've been in the trading business over 30 years, this room has some of the best traders in it and some of them were professional floor traders that had careers on the floor for over 20+ years.
So, before you enter the room, please have your headset for your Computer working or go to your smartphone and go to the app section and download the Zoom app for your phone.

The room starts at 9:17am EST (unless we have news out at 8:30am) I look forward to seeing you in the room. Log in with your real first name, we don't need your last name. Having said that, we look forward to having you in the LifeTime Training room.